The Hotels of Kharkov «Mirax» – places you want to go back to All news
05.03.2021

Most hotels in Kharkov offer a wide range of services today. Not taking into account the basic services guests are offered to visit the gym, swimming pool and restaurant; use free internet, parking and transfer; evaluate the services of a cosmetologist and a hairdresser; order a photo session. Depending on the budget, you can choose inexpensive hotels in Kharkov or VIP-apartments with a panorama of the city view.
Every year the amount of people who wants to visit Kharkov is becoming more and more. In comparing with the last year, this number increased by about 30%. Such data was collected from reviews of hotels, information of guides and tourist board.
The tourist attraction of Kharkov is associated primarily with its progressive development. The confirmation of this was the recognition of Kharkov as the best city of the business performance among the cities of Eastern Europe according to the version of the "Financial Times" in the rating "European cities and regions of the future – 2012/2013".
For only several years of work, the Boutique Hotel «Mirax» in Kharkov deserved worthy reviews and high ratings on tripadvisor.com, booking.com and Google Maps. These world-known services are not allowed to show any fake reviews from customers, which gives a real idea of the hotel and the services it provides.
Kharkov is the first and the only city in Ukraine, which has a full set of Council of Europe awards. This, in turn, not only enhances the status of the city, but also opens wide opportunities in the field of cooperation with other cities and countries.
All these achievements of the city with a population over million people says about the constant need of creation and updating of attractive infrastructure for tourists.
The developed in a proper way network of hotels and inns is a key step in attracting tourists.
With the growth of the tourist flow it is necessary to increase the number of rooms as well. And if the building of a new large-scale hotel can be quite costly, then the issue with accommodation can be solved by creating a small hotels. A special attention deserves mini hotels in Kharkov. These are the places where a special atmosphere is created for each guest, and the journey remains in the memory for a long time as a pleasant episode of life.
Mirax Boutique Hotel and Mirax Sapphire Boutique Hotel are two of such hotels, located in the center of Kharkov. These small design hotels are made according to an individual project, which in particular distinguishes them among other hotels in Kharkiv.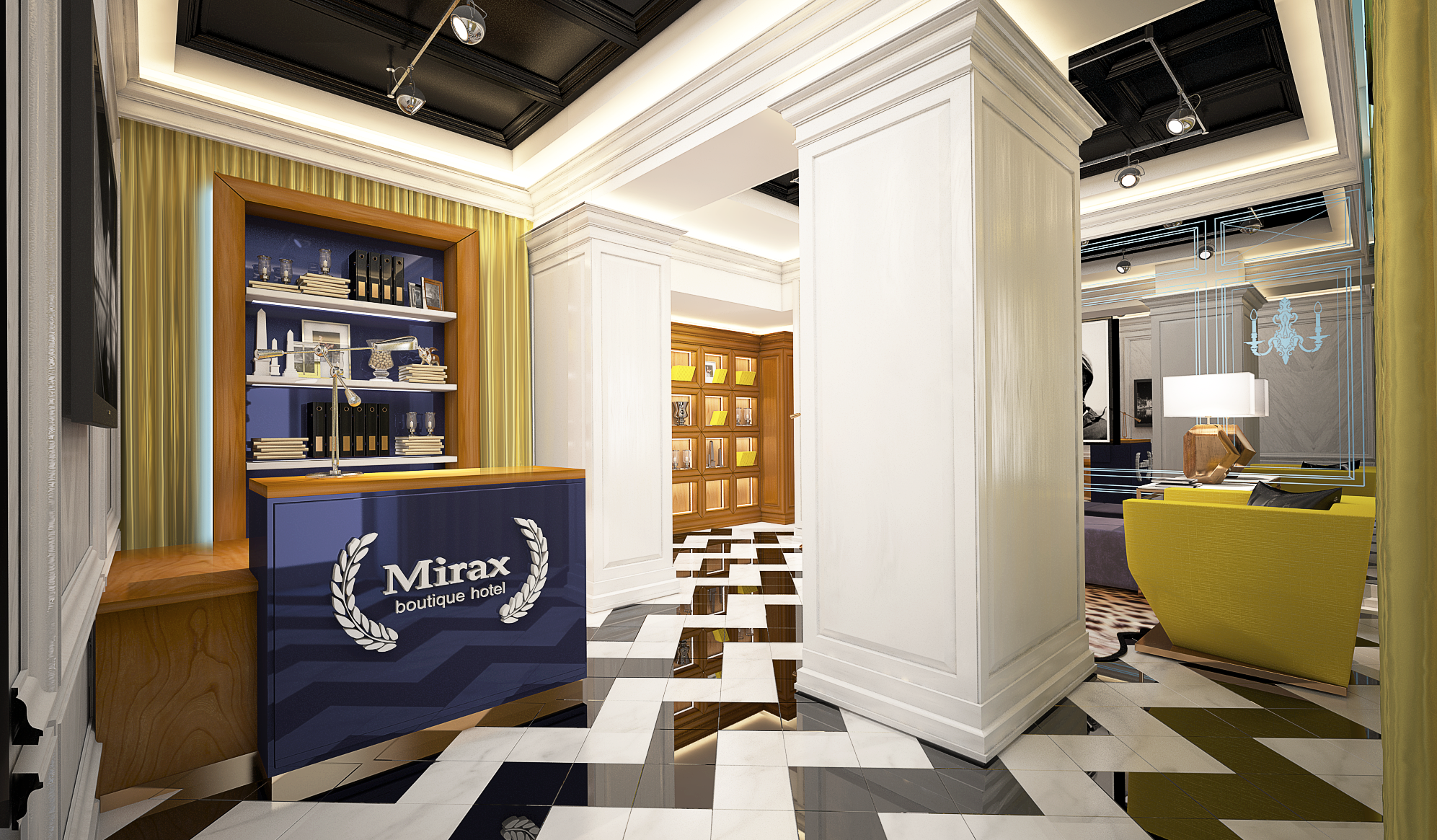 Becoming one of the first among the boutique hotels in Kharkov, Mirax apartments offer a high level of services and a comfortable accommodation. The hotel of such class can satisfy even non-standard requests and wishes.
Each Mirax Boutique hotel has 10 rooms, ready to take their guests around the clock. They can provide luxury category, junior suite, superior and standard rooms. Each room is made according to an individual project and will satisfy any wishes and tastes of guests.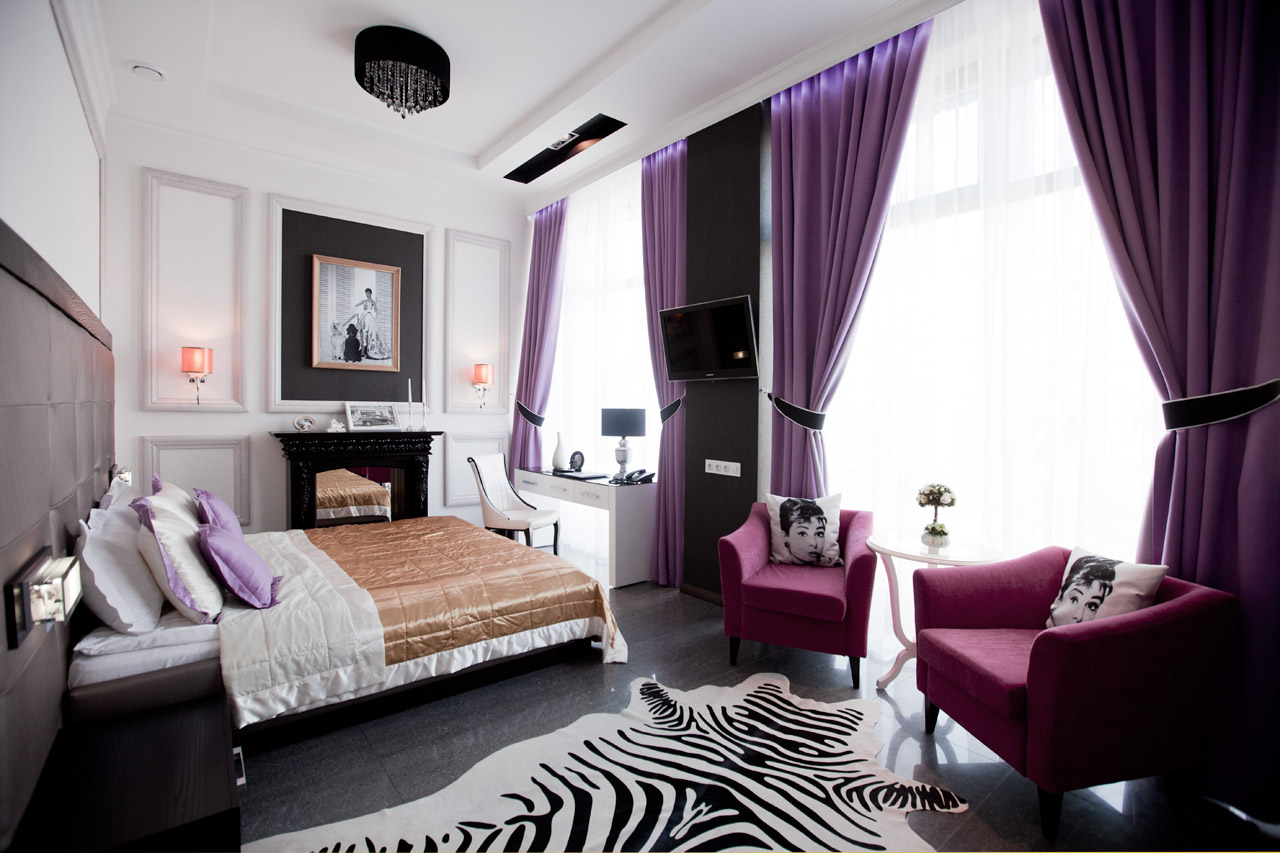 The furniture was also made specially for a mini-hotel in Kharkov and exclusively from natural materials. Thus, each room provides a full range of everything necessary for the most comfortable rest. The individuality and unique approach is in the air here!
But do not consider that a boutique hotel is an option only for romantic travel or for some special occasions. A convenient location in the city center will become an important criterion for a business trips. After all, a favorable location will allow to arrive for meetings on time and to resolve any business issues.
The mini-hotel «Mirax» is very comfortable place to spend a business trip. It always takes care of business people, providing them with all the necessary to do their business: free WI-FI in rooms and guest areas, transfer services, background information and assistance in emerging issues.
Among all hotels in Kharkov the Boutique Hotel «Mirax», perhaps, one of the few which can provide wide range of VIP-services for a modest fee. The luxurious comfort combined with a high quality service – it's real for us.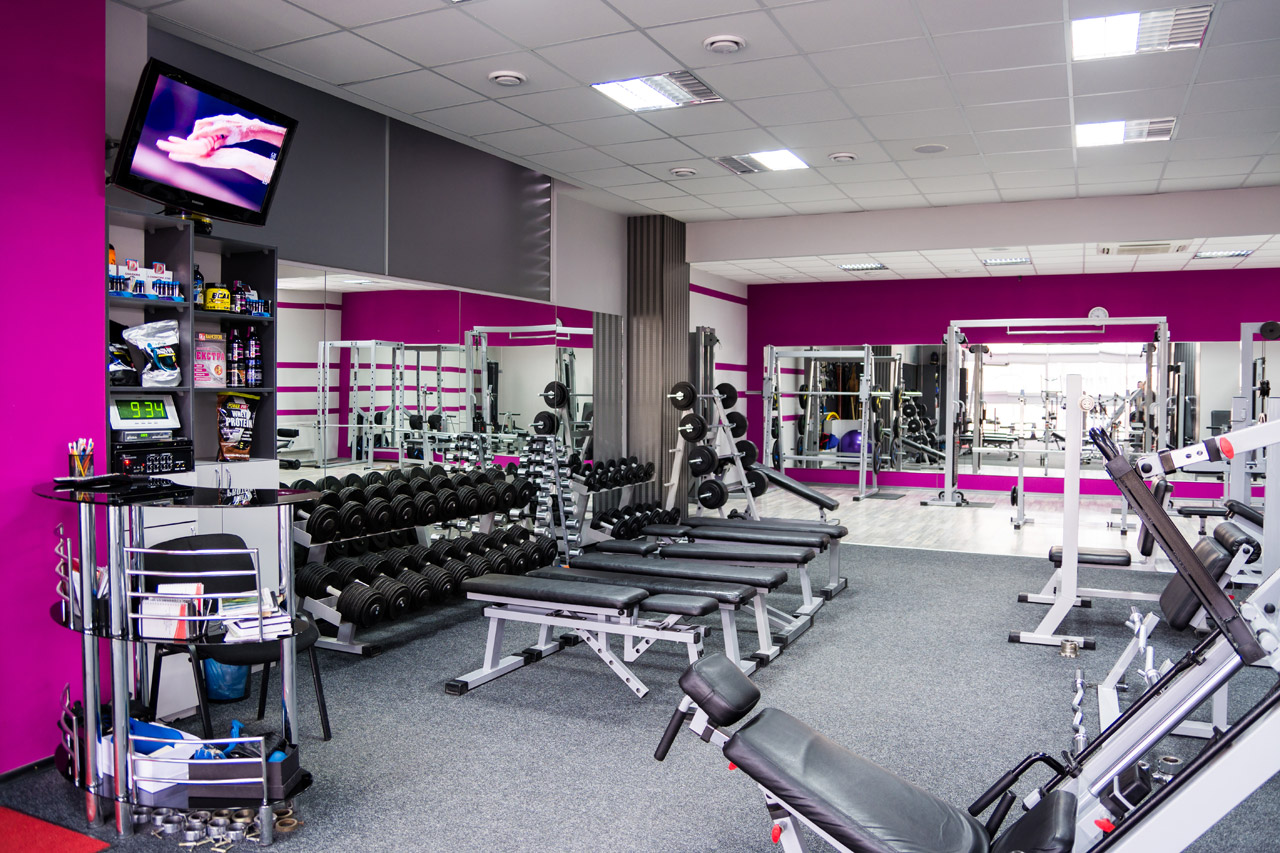 You can book a hotel in Kharkov on the official web-site «Mirax». Here you can find detailed information about each room with current prices on the time of booking. A full list of services and special offers is also available on the website. Booking via the official web-site of Mirax Boutique Hotel is your guarantee for a minimal price for accommodation.